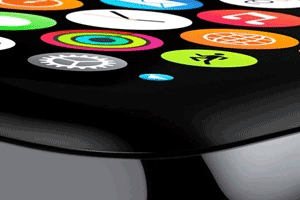 Looks like as of the time of this post, we currently have three people eligible for our top prize in our Apple Watch giveaway!  Just wanted to send a big shout out to Wilma Demarest, William Gratton, and Javier Carr!  Each of you has an entry to win an Apple Watch when our giveaway ends in May.
Anyone who is just getting started needs to do what these amazing competitors have done and start by watching our Apple Watch Giveaway Tutorial video.  In checking the contest backend, I can see that each of our top competitors have earned their bonus points from watching the video, and seeing how they are earning at least a hundred or more points a day on average shows me that they are taking the ideas from the video and putting them to good use.
Some tips for people just getting started, you can earn easy points just by liking our Facebook page.  It's a single click on the contest page once you have registered and you get a free 100 points.  The next easiest way to earn big points is to watch our Apple Watch giveaway tutorial video which is on the contest page.  Be sure to register for the giveaway first and watch the video until the end.  At the end of the video, just click the link which proves you watched the video.  Once you open the page, your account will be credited with an additional 250 points!  Watching that video is critical to your success as it breaks down all of the ways you can earn points on a daily basis doing things you already do online.  Our top competitors have been using Facebook, Twitter, Google+, Pinterest, YouTube, and email to share their links with people they know.  We have even seen some links coming from forums and other websites promoting the contest using the contestants unique contest URL.
If you have Facebook and Twitter, you can easily earn up to 200 points a day by sharing your contest link with your friends and followers.  Our tutorial video details that YouTube is actually the easiest way to earn huge points each day.  We know creating a video talking about our Apple Watch giveaway is not easy and we reward those types of submissions heavily.  Even subscribing to us on YouTube will help earn you points.  Liking our videos is also another easy way to gain points.
Their is still plenty of time to get involved with our Apple Watch giveaway.  Sign up today and start sharing your unique contest link with your friends, family, followers, and the world!  The more people you get to click the link, the more points you will earn.  Getting people to join under your link will also earn you huge points which has helped our leaders get to the point where they are today.  Wishing you all the best of luck in the Apple Watch contest.
Related Posts: